At the Hotel Cap Negret the summer never ends
Stay more than 7 nights and pay less!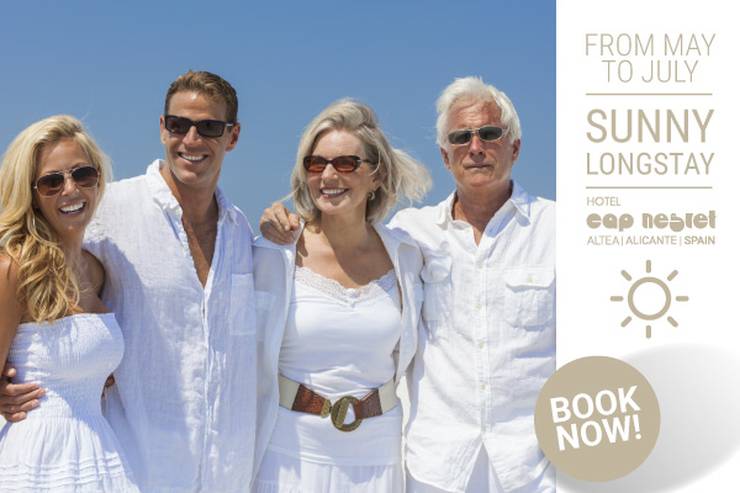 Long Stay
#longstay
You enjoy a longstay in the New Hotel Cap Negret 4* and the conforts we offer you and the discount rate if you are more than 7 nights
See more
From
€104
taxes included.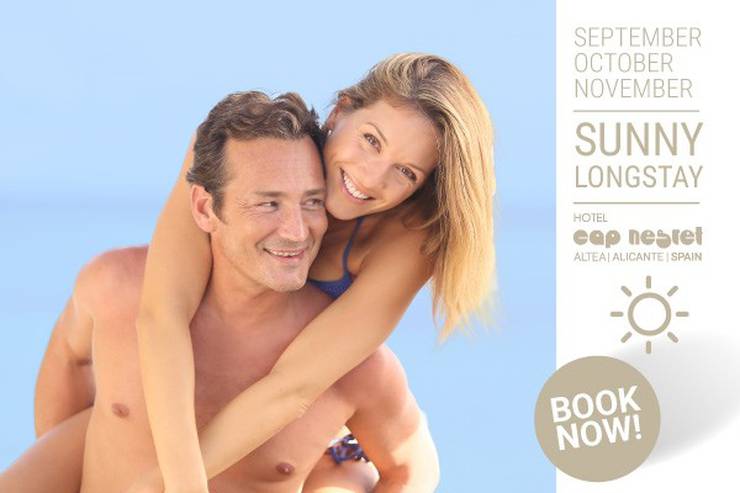 Long Stay October
#longstay
With the long stay rate in the middle season you can have the best discounts and offers to enjoy the best vacations you can have!
See more