Cap Negret Hotel's JUNIOR SUITE CAP NEGRET
Room Hotel in Altea, Alicante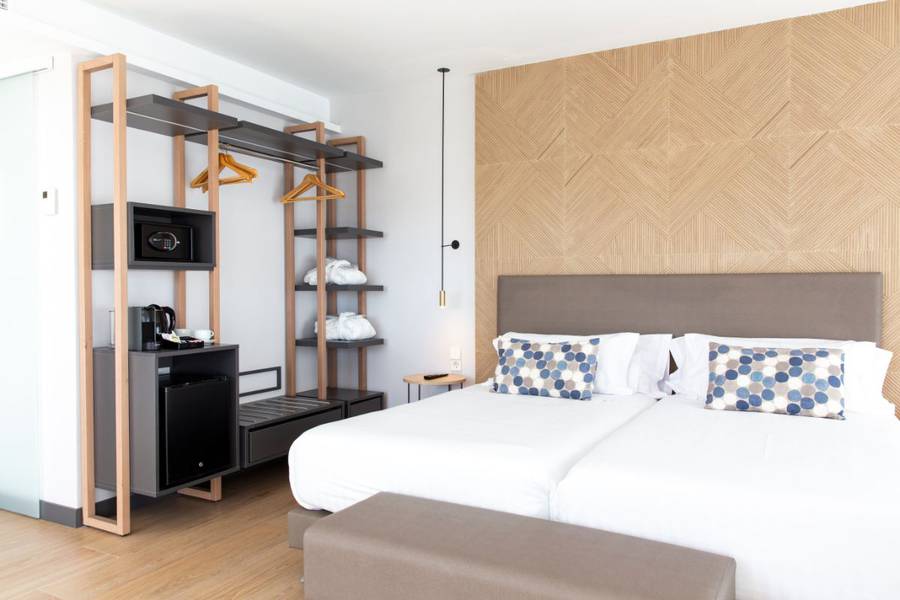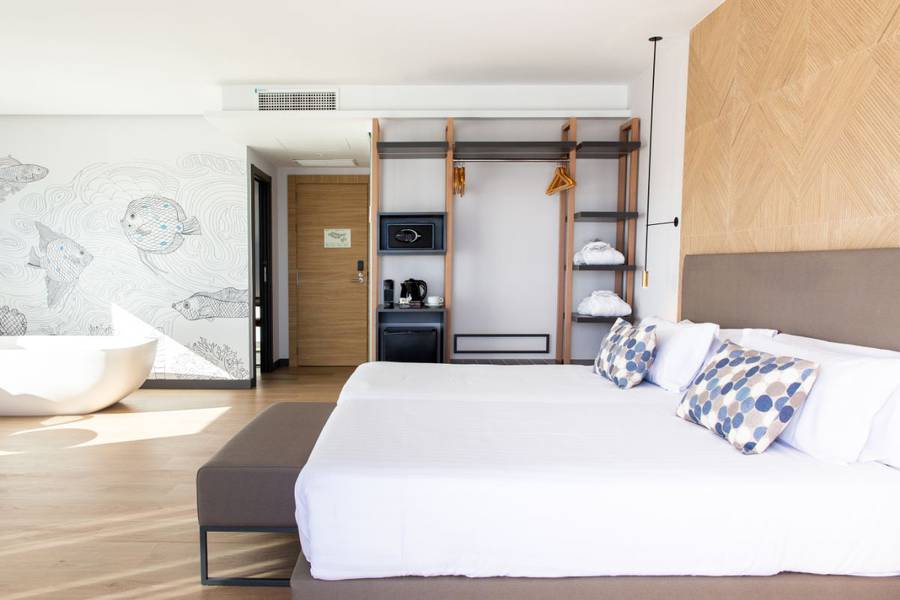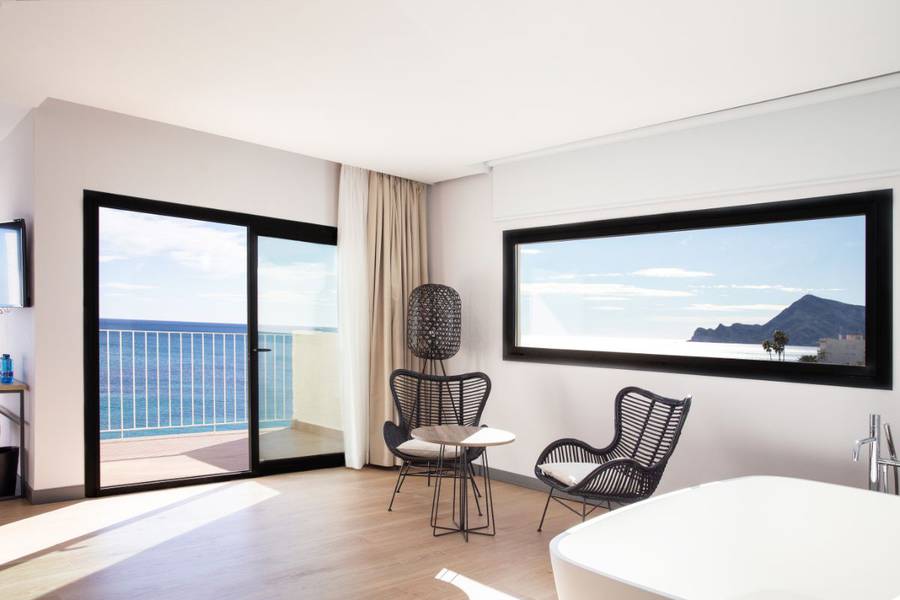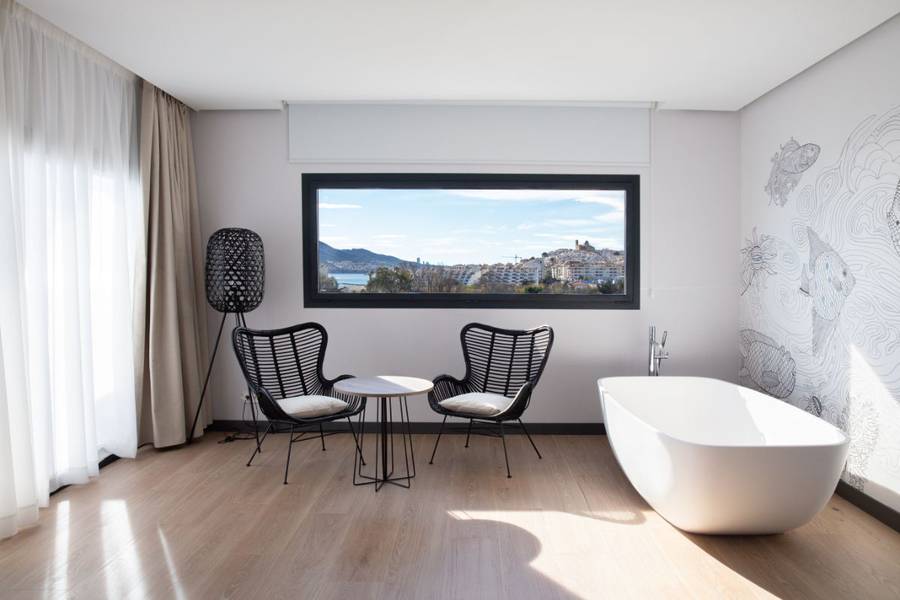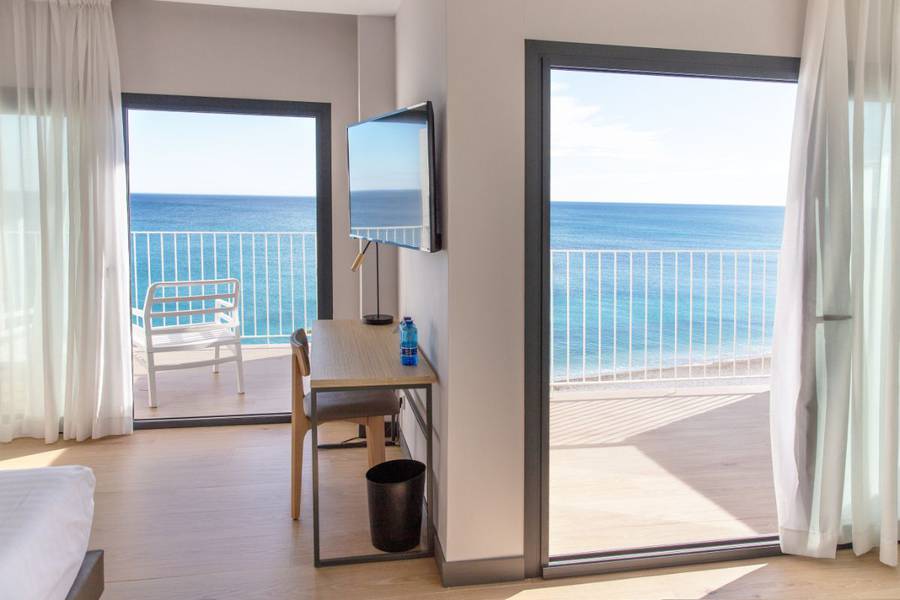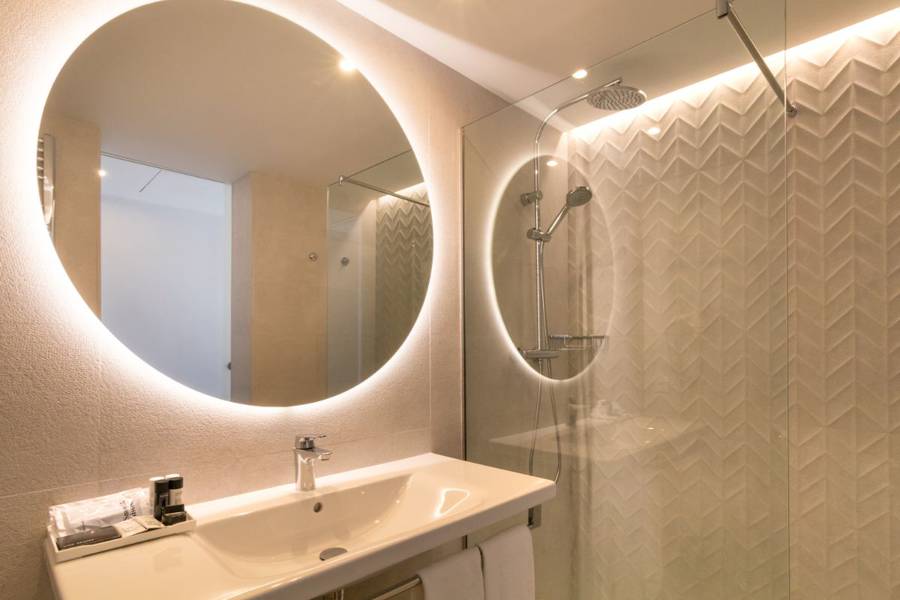 JUNIOR SUITE CAP NEGRET
Our new exclusive 54m2 Cap Negret Suite, created in 2022, is located on the third floor and is designed to combine the charm of a beach destination with the calm and elegance of the town of Altea.
It has two terraces, one with frontal sea views and the other with side sea views, from which you can enjoy the sound of the waves and relax with Mediterranean atmosphere, without giving up a wonderful panoramic view of the bay of Altea.
In this room you will also have a separate lounge with a sofa bed and TV, in addition to the TV in the principal bedroom, both with LCD screens.
The bathroom, spacious and fully equipped with the best amenities, has a rain shower. There is also a spacious bathtub in the room from which you can relax without giving up the spectacular views.
The warm and modern decoration will turn your stay into an unforgettable paradise.
Comodidades