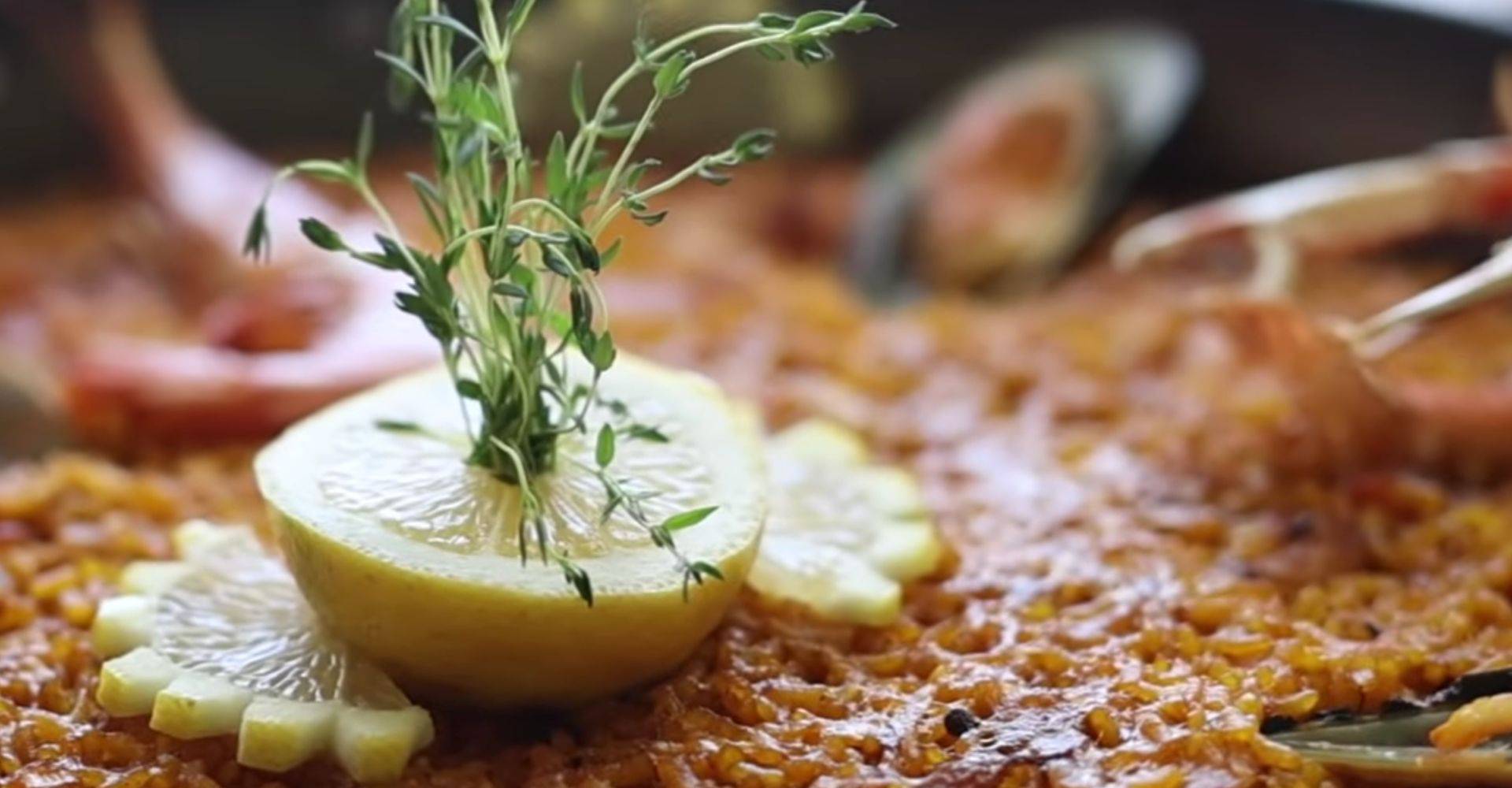 BOOK ON THE OFFICIAL WEBSITE OF CAP NEGRET
and enjoy exclusive benefits
You won't find a better rate for our hotels on any other website!

Available 24h a day, every day of the year!

Direct shopping, without intermediaries!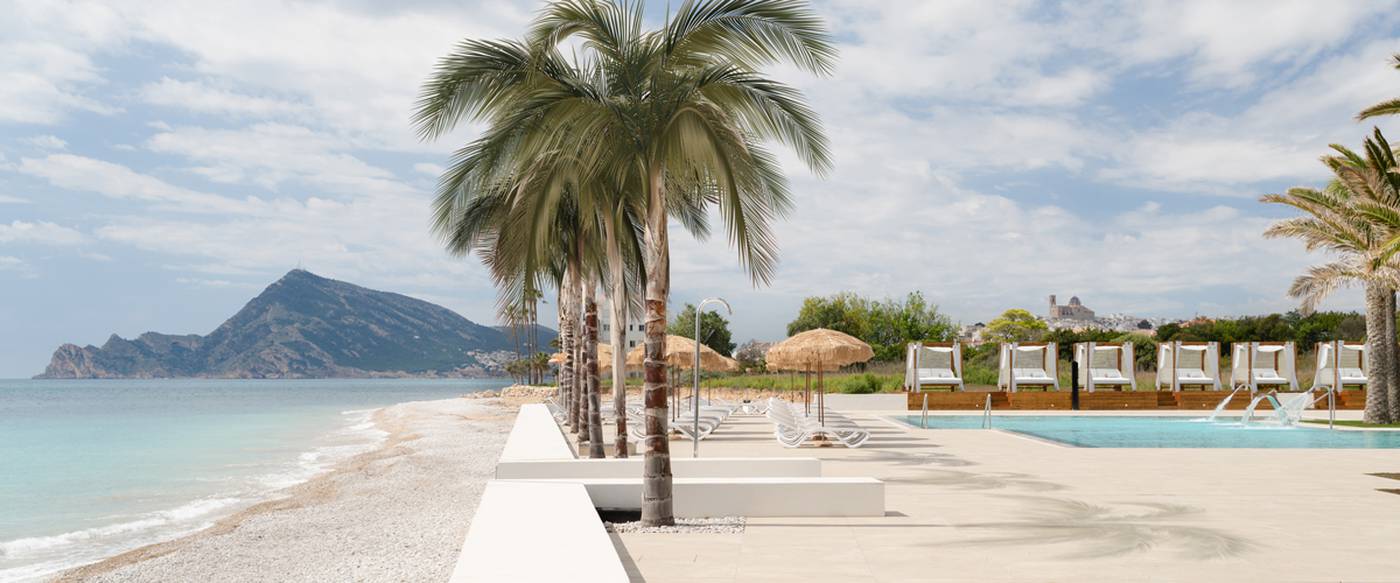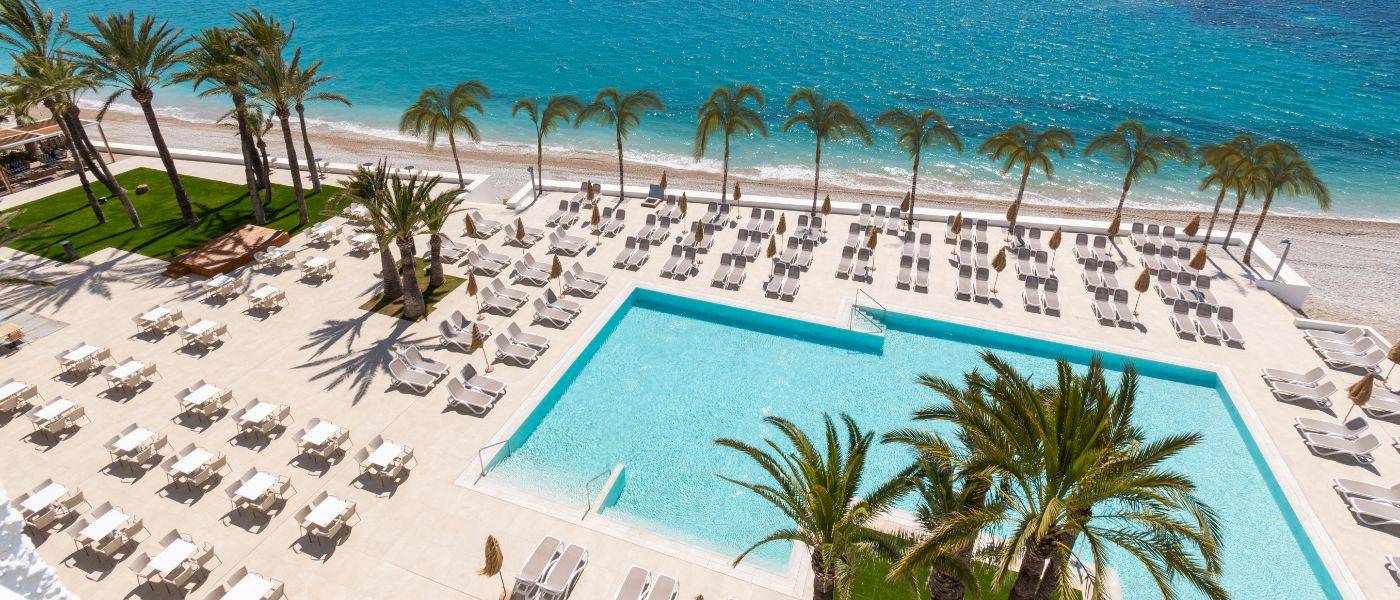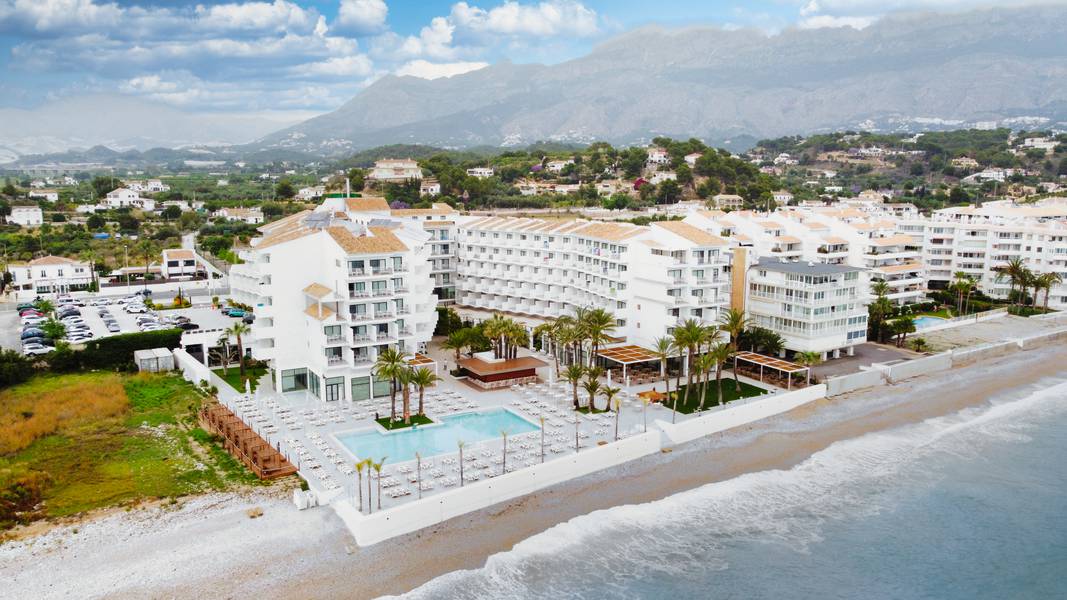 Welcome to Cap Negret Hotel
Hotel in Altea, Alicante
Completely renovated in 2018, the Hotel Cap Negret in Altea, Alicante, gives you the chance to be captivated by the magic of the Mediterranean due to its special location facing the sea, the entertainment it puts on, its lovely atmosphere, its complete food service and the attentive treatment of its entire team.

Over the last 40 years the Hotel Cap Negret has been developing into one of the best hotels in Altea, guaranteeing a totally new type of accommodation experience with perfectly equipped rooms where you can relax while enjoying unique views.

Here you will enjoy a hotel on Altea's seafront, delicious international and Mediterranean cuisine with show cooking, entertainment and music several days a week, gym, swimming pool, palm trees, Beauty Centre ... And if you are a cyclist, Hotel Cap Negret is the hotel for you in Altea: Cap Negret Bike Zone is an exclusive centre for cyclists, able to hold more than 200 bicycles. You will also find a large terrace surrounded by an extensive green area ideal for all kinds of outdoor events, and more than 800 m² of venues adapted so that your meetings will be a success.

The Hotel Cap Negret is located 45 minutes from Alicante Airport and just 10 minutes from the traditionally typical old town of Altea, declared of cultural interest. Experience the most enticing things to do in Altea, Alicante. Book now on the official website of Hotel Cap Negret at the best price online.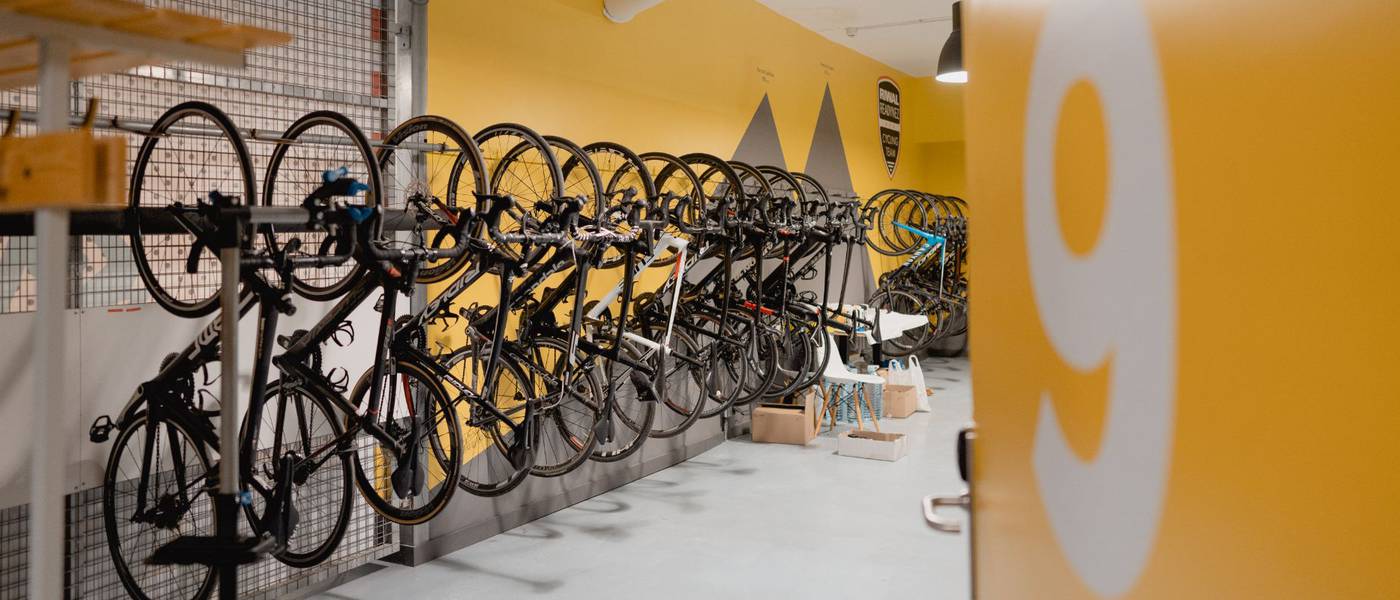 Cycling
And if you are a cyclist, Cap Negret are you hotel in Altea:
Cap Negret Bike Zone is an exclusive center for
bicycles, with capacity for more than 200 bicycles.
See more
A hotel to suit you
GETAWAYS, HOLIDAYS, SPORTS, EVENTS, RELAX... YOU CHOOSE
The Hotel Cap Negret has an extensive range of services and facilities for all types of clients: cyclists and athletes, families, couples, travellers for business and pleasure. Here at our hotel in Altea there are several bars and restaurants, a centre for cyclists at the Cap Negret Bike Zone, outdoor pool, sun terrace, palm trees, sea views, direct access to the beach, gym, Beauty Centre, clothing and accessories store, free Wi-Fi and many more, which you can enjoy during your visit to Altea.
highlights-caelum__title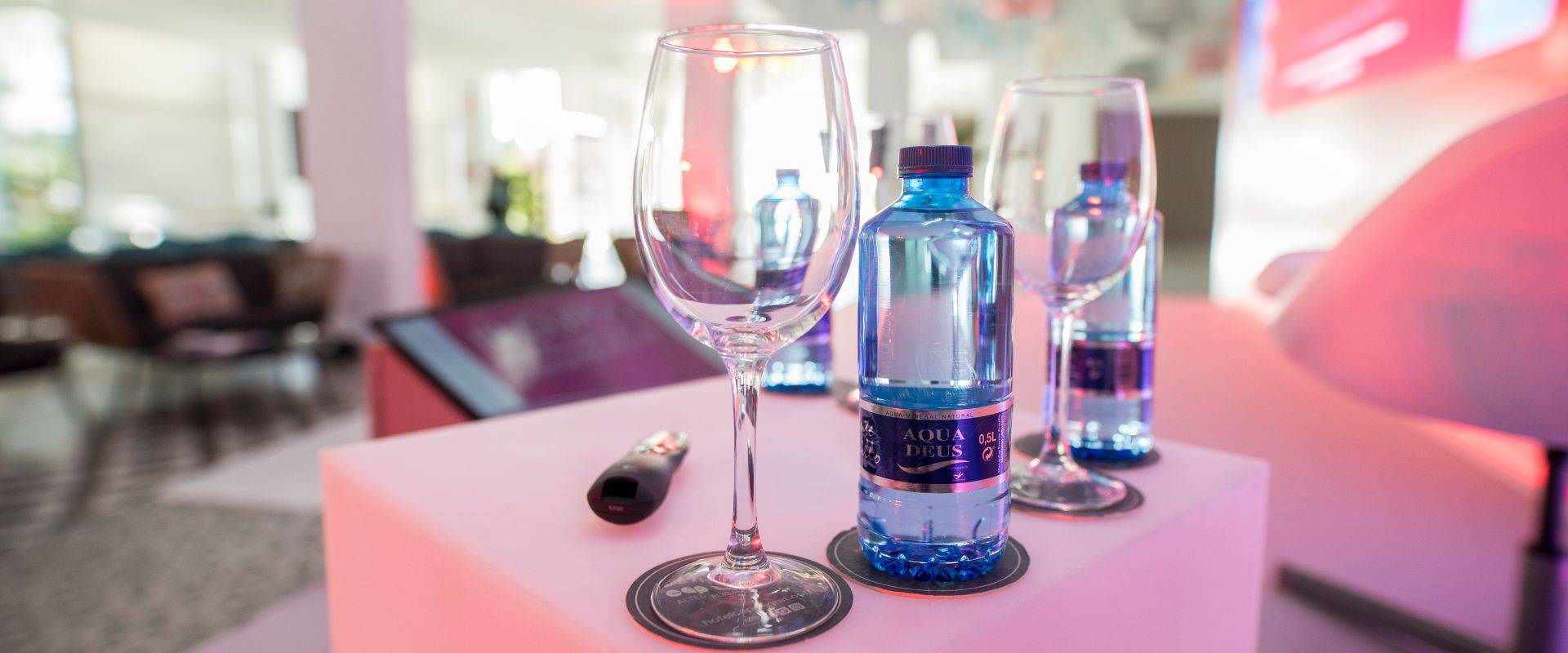 Events
The rooms for events at the Cap Negret Hotel, all located on the ground floor, facing the sea and with natural light, are ideal for product presentations, sporting events, work ...
See more
Cap Negret Rewards
loyalty-antlia__subtitle
Take advantage on our website joining our Cap Negret Rewards in just one click! The best promotions
Enjoy all offers Hotel Cap Negret brings to you!
paragraph-offers-chamaeleon
CHILDREN FREE

Easter is just around the corner, what are you waiting for to book a few days with your family? Take advantage of the last places, children come free, book now!

Limited places and subject to availability

See all
HOTEL MAP IN ALTEA, ALICANTE
Cap Negret Hotel
Next to the beach of Cap Negret, just a few minutes from the town of Altea, we are located at N-332 Alicante-Valencia, Km 159, 03590; Altea, Alicante. GPS Coordinates: 38.608973 , -0.038173,15
See more