Cap Negret Hotel's Promotions
Promotions Hotel in Altea, Alicante
See our Hotel Cap Negret promotions section. Here you can access a complete selection of offers we have prepared especially for your getaways in Altea, Alicante. Choose your travel dates, the room type you would like and book at the best price online on the official website of Hotel Cap Negret.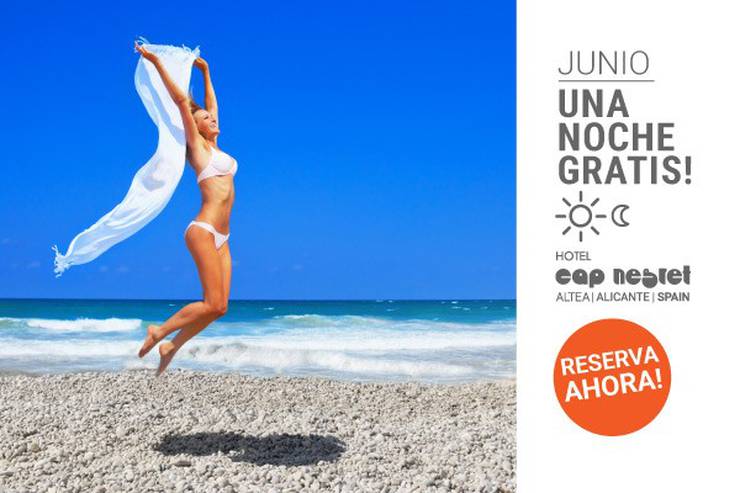 ONE NIGHT FREE
In the new hotel Cap Negret we have an unbeatable offer for you. If you come in June a minimum of 4 nights you will only pay the price of 3, you will always pay ...
See more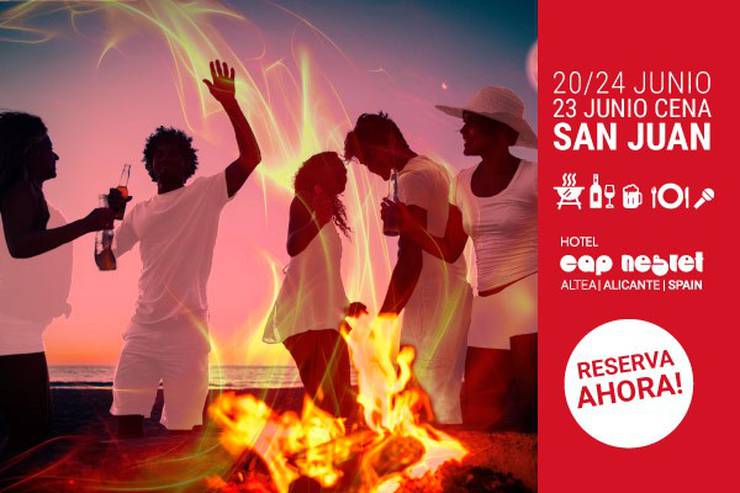 St Juan
#sanjuan
Holidays are coming. We celebrate St Juan´s night with a white party, amazing bonfires, orchestra, live music together with an fantastic Mediterranean surrounding. Are you ready?
See more
From
€103
taxes included.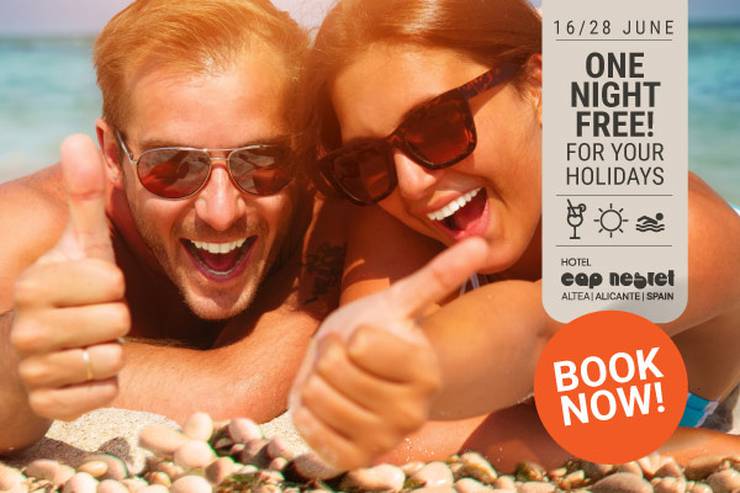 ONE FREE NIGHT JUNE
Enjoy a free night in June coming at least 4 days from June 16 to 28 and enjoy your best vacations! You can not lose this!
See more