Cap Negret Hotel's Promotions
Promotions Hotel in Altea, Alicante
See our Hotel Cap Negret promotions section. Here you can access a complete selection of offers we have prepared especially for your getaways in Altea, Alicante. Choose your travel dates, the room type you would like and book at the best price online on the official website of Hotel Cap Negret.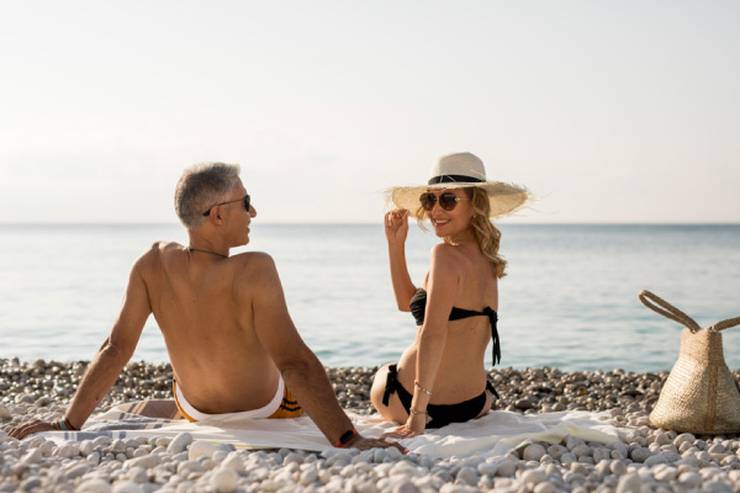 Endless Summer
Now summer starts! Come and enjoy the Cap Negret hotel on the beach, the cocktails at the beach bar, our varied cuisine at the buffet and above all the best views of the Costa Blanca. ...
See more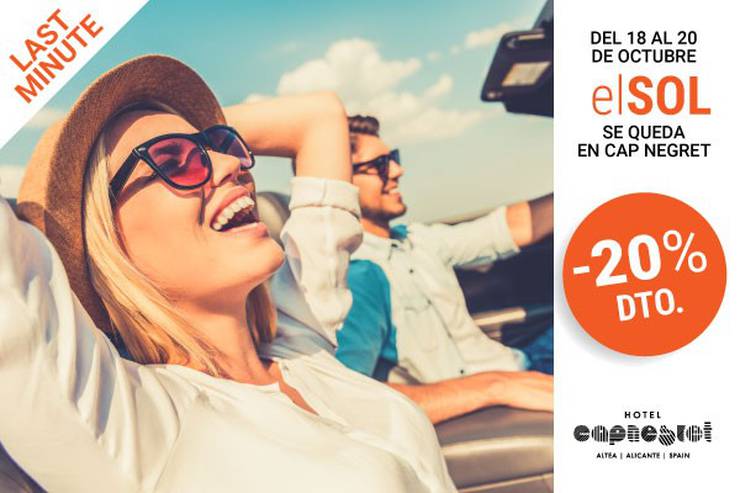 LAST MINUTE
20% discount!
Enjoy a special discount for your last minute booking!
See more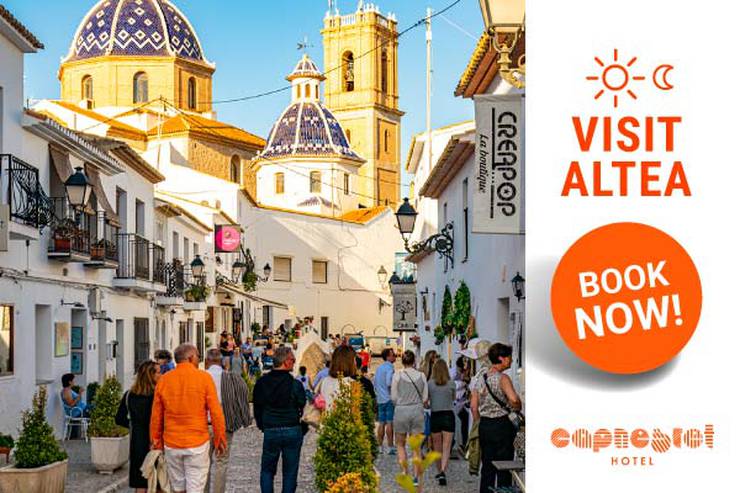 Visit Altea
Enjoy Altea the most beautiful town in the province of Alicante, do not miss its impressive views of the Mediterranean Sea, its cuisine and its good weather!
See more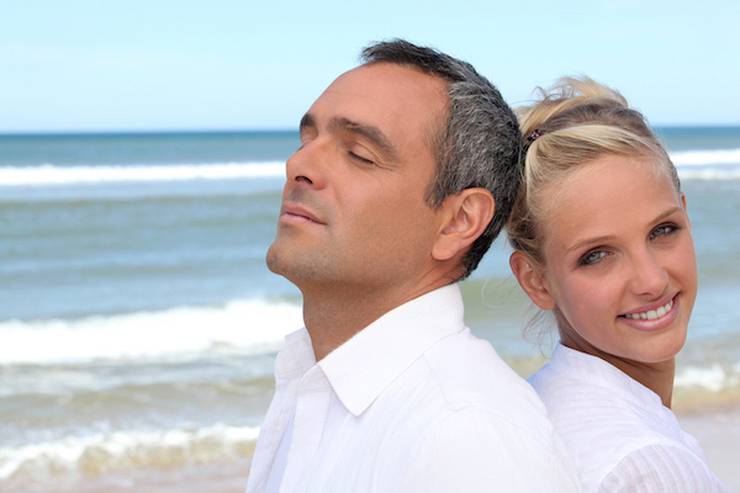 Senior Rate 55 Years
#+55
In the New Hotel Cap Negret 4 * if you are over 55 you get a discount of up to 15.00%, reserving 3 days during the week or 5 days spending the weekend, plus now ...
See more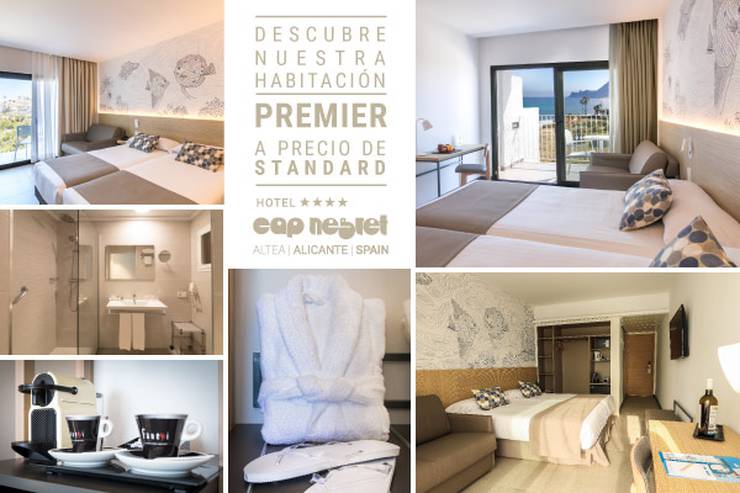 Premiere for Standard price
#premxstandard
In the new hotel Cap Negret we invite you to try the new premiere room at the price of Standard! This offer is valid from Sunday to Friday and has a minimum stay of 3 ...
See more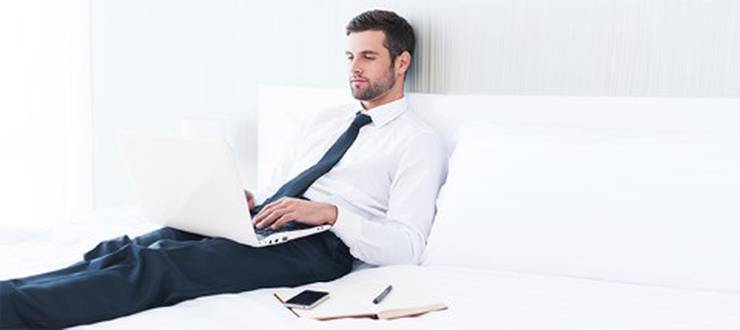 Business trip
#negocios
If you have a business trip, stay at the New Hotel Cap Negret and enjoy the tranquility of seeing the sea on the beachfront after a hard day's work. You can enjoy this offer of ...
See more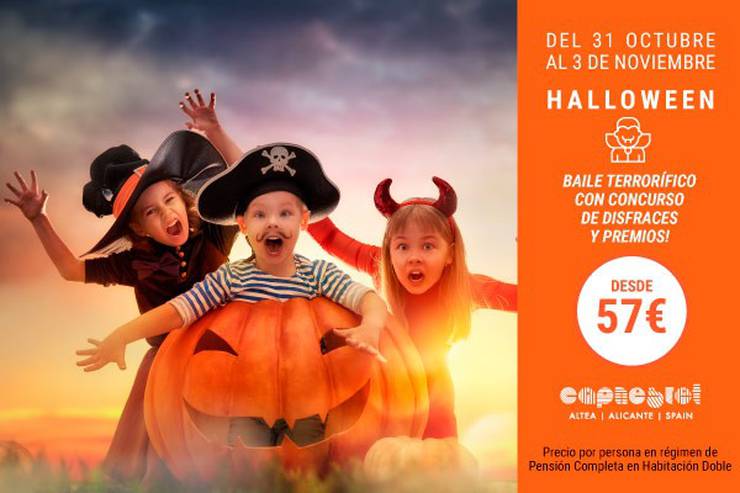 Halloween Cap Negret
Come and enjoy Halloween at the Hotel Cap Negret, enjoy its terrifying dances and its costume contests with prizes! You can not miss this terrifying opportunity!
See more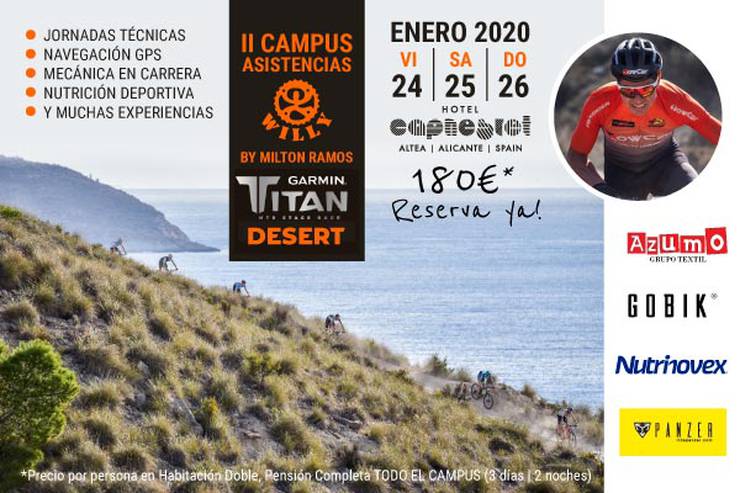 Titan Camp
Come to the II Titan by Milton Ramos campus and enjoy a technical conference, GPS navigation, road mechanics, sports nutrition and many more experiences! Come and enjoy this campus, you can't miss it!
From
€106
taxes included.