Cap Negret Hotel's CYCLING ROAD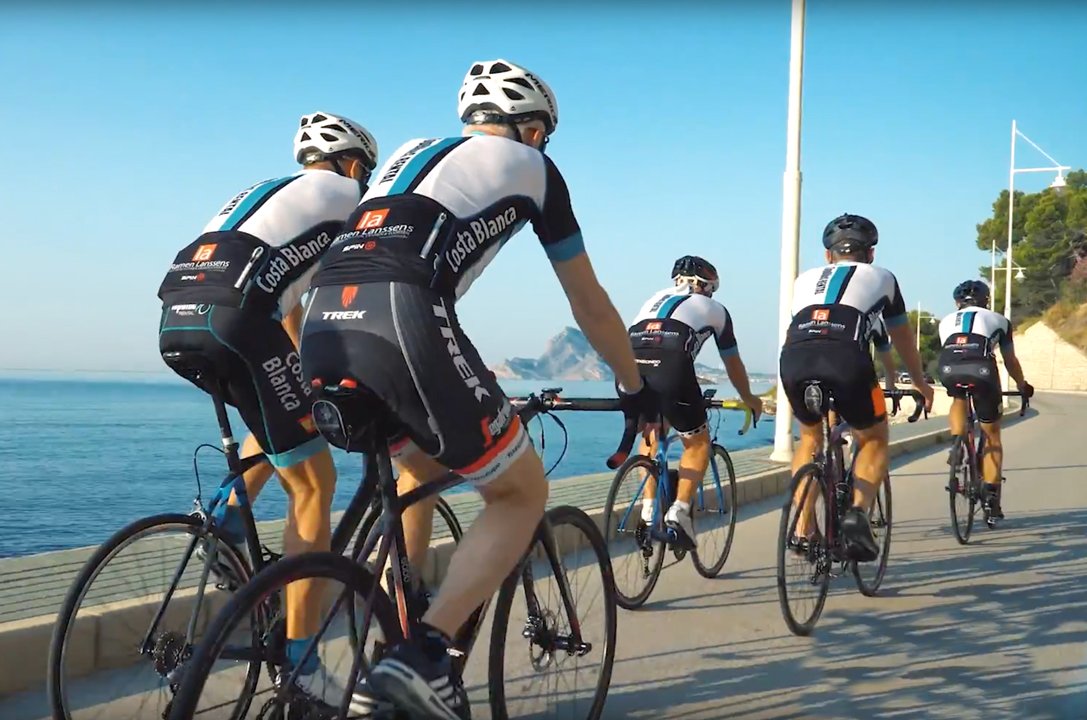 Incredible experiences


Why World Tour Teams as Bahrein, Ag2R choose CYCLING HOTEL CapNegret ALTEA ALICANTE SPAIN to come for train?
The warm climate combined with the best location in Altea, Spain. Also, first class cycling facilities and the endless possibilities to have activities.
Also, the Hotel Cap Negret has been the official headquarters of the training sessions of the Spanish Cycling Federation 2020, with Alejandro Valverde member of the Spanish team Movistar Team, UCI WorldTeam category and WORLD CHAMPION OF ROUTE CYCLING 2018 AND WINNER OF LA VUELTA a ESPAÑA in 2009, 17 stage victories spread over the three Grand Prix (1 stage in the Giro d'Italia, 4 stages in the Tour de France), feeling at home at Cycling Hotel Capnegret.
For groups, we have independent storage boxes for bicycles and sports equipment, included in the special price of groups or cycling experiences.
At our own Bikepoint (more than 400 mts) you will store safely your team bikes (10 independient bike box for more than 20 bicycles each one) , wash (high pressure water), repair (repair rack, tool bench, pump to inflate wheels), More than 1.000 sq meters parking attached to the hotel with electricity and water connection. . In addition, there is massage room, a laundry area fully equipped with washing-machines, dryers and ironing area.
Cap Negret is the perfect place for groups of cyclists or cyclists' teams from all over the world, offering huge flexibility for organizing your cycling winter training camp. Over the years, we receive hundreds of cycling groups including cycling clubs, pro UCI teams, continental teams, amateur teams, product presentations among many other types of groups.
After cycling, you can enjoy in different areas such as the outdoor swimming pool, the Wellness Sport Area or in the Panatta Pro Gym.
Relaxation and leisure time are also important and there are so many options for enjoying time-out, including four restaurants, bars, a large leisure pool, Wellness Centre and the endless possibilities to be active together.
The wonderful atmosphere and an energy that is hard to find anywhere else, it makes Cap Negret chosen every year by both mountain and road cyclists for their training camps. Are you going to miss it?
As the team leader, we will help you have together the perfect timetable so you can enjoy your holidays to the fullest while you pedal.



BIKE ZONE


The hotel has a new Bike Center the new Cap Negret Bike Zone at the service of the customer with 440 m2 of bicycle point, 11 boxes with capacity for more than 300 bikes, massage room, laundry room tumble dryers, pressure washers for bicycles where you can repair, wash and store them safely.

The exclusive use area for customers of the Hotel Cap Negret de Altea and has all controlled access.

For groups , we have independent storage boxes for bicycles and sports equipment, included in the special price of groups or cycling experiences.

The cost of storing your bike in our box is 3€ per bike per night.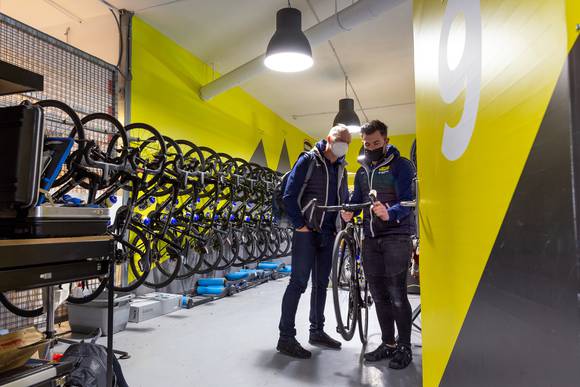 GROUPS RATES


Hotel Cap Negret in Altea has everything you need to enjoy a vacation practicing your favorite sport without any concern, with all the services you need.

• Box enabled exclusively for your team to store your bikes.
• Spacious rooms with lateral views of the sea.
• Washing and repair area.
• Fully equipped gym for indoor sessions with unlimited access.
• Menu for athletes and groups (upon request and availability) *
• Free parking for trucks with electricity and water supply.
• Bicycle rental *
• Sports physiotherapists/analyst *
• Workshop for urgent repairs *
• Round trip transfer to the airport * font>
* with supplement

VIEW GROUPS OFFERS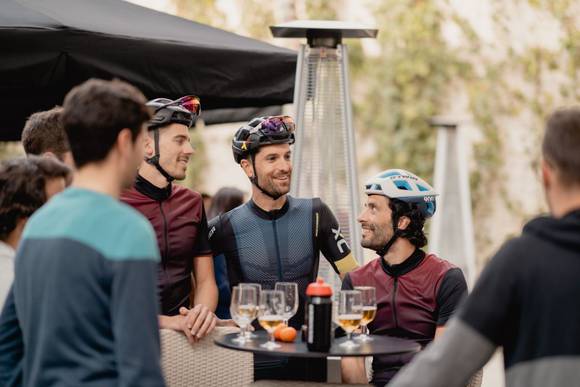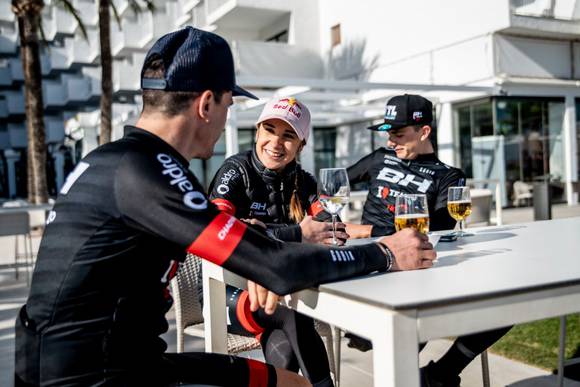 CARDIOSALUS SPORT


Cardiosalus is a national reference institution in the development and control of health activities and prevention of cardiovascular diseases. It seeks to encourage, coordinate and develop various plans and programs for both health promotion and prevention, early diagnosis and treatment of Cardiovascular Diseases. Therefore, at the Hotel Cap Negret we will provide you with all the necessary information about the different treatments and tests recommended for both athletes and the general public.


DOSSIER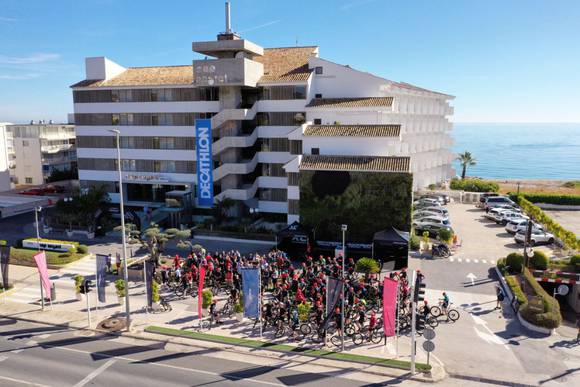 CYCLING FRIENDLY


Hotel Cap Negret has the Cycling Friendly GOLD quality certification. A certification of our commitment to have a sustainable tourism, meeting the highest quality requirements in infrastructure, information and services for our cycling customers.